AQUA REVO DRILL SERIES
Dramatically Improves All Functions of Drilling
Development of a carbide material adds both hardness & toughness
Improves wear resistance and chipping resistance
New straight cutting edge breaks up cutting stress
Newly developed REVO-D coating suitable for drilling multiple materials
Improved strength against corner chipping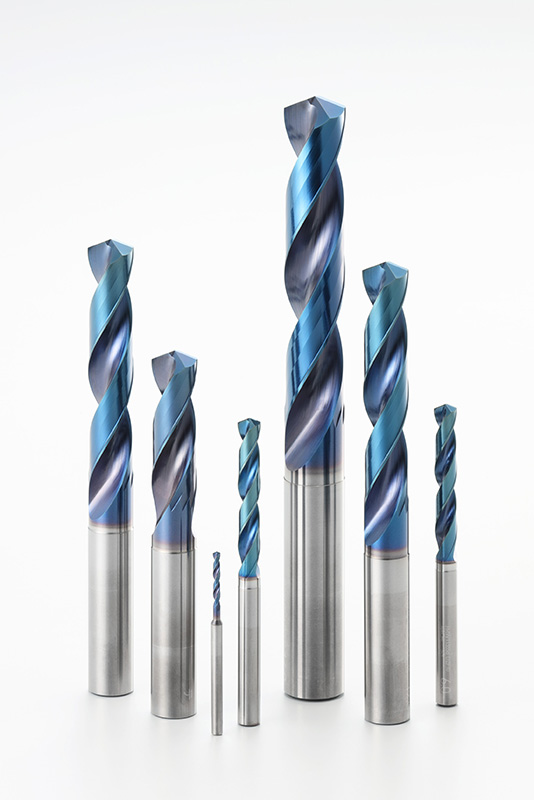 Outline
AquaREVO Drills Stub / Regular / Semi-long

Since founding, Fujikoshi has considered that superior materials are necessary to make better tools, has been researching and developing in-house, and in-house manufacturing tools.

Based on this idea, we developed carbide materials this time. In addition, the AquaREVO Drill is used not only for super hard Materials, shape, refreshing the coating, such as "long tool life", "high efficiency", "multipurpose", all functions required for drilling have been dramatically improved.

Please try out the performance by all means at the manufacturing site of everyone.
Catalog Download

Catalog No.2200-4 AquaREVO Drills Stub / Regular / Semi-long
   (12 pages/1,960 KB)
The listed price applies to consumers in Japan.
Features & Performance
AquaREVO Drills Stub / Regular / Semi-long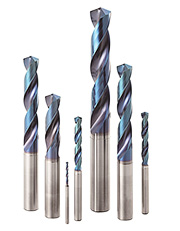 1.New Material
Development of carbide base material compatible with hardness and toughness
2.New Shape
Adoption of straight cutting edge
Break up cutting stress
Improving wear resistance and chipping resistance
3.New Coating
Newly developed REVO-D coat suitable for drilling
High oxidation resistance and wear resistance ensured
Realizes low friction and smooth chip evacuation by super smooth surface treatment
List Numbers
AQUA REVO DRILL LIST NUMBERS
9860 - Stub, Metric sizes
9861 - Stub, Fractional sizes
9862 - Regular, Metric sizes
9863 - Regular, Fractional sizes
Download: