Near Net Shape
Features
Pre-shaped material
Near net shape to reduce the processing cost

Cold drawn HSS

Addresses the bottlenecks in the user's process, resulting in increased productivity and reduced total cost.
Total cost is reduced because of decreased grinding cost and increased yield. Also pre-hardened bars can be available upon request.




Precision rolled HSS

Allows Nachi to create various forms and shapes of precision rolled HSS, with the cold rolled process.
Various sizes and shapes can also be requested in prehardened materials to expand an even broader range of uses.



Application
Pre-shaped material
Various shaped drawn flat bar
Linear bearing, Vanes for hydraulic pumps, electric parts, etc.
Small precision rolled HSS
Blade material for Metal Band Saw Blades (edge wire for bimetal saw blade)
Medium/large precision rolled HSS
Vane material (for automobile power steering pump and hydraulic pump)
blades for woodworking (electric planer blade, veneer knife, etc.)
Machine parts (flat pin, key)
1.Vane materials Air conditioner Compressor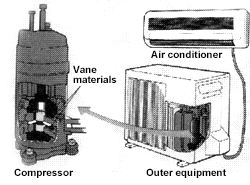 2.Vane materials Hydraulics pump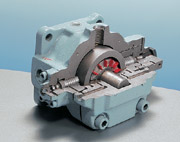 3.Bimetallic edge wire HSS for Metal Band Saw Blades
4.Materials for Linear Bearings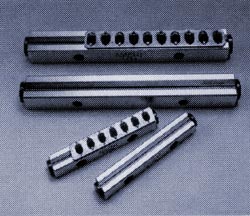 5.various shaped Prehardened Materials for Electric planers blade
| | |
| --- | --- |
| | Electric planers |
Specifications
Pre-shaped material
Drawn HSS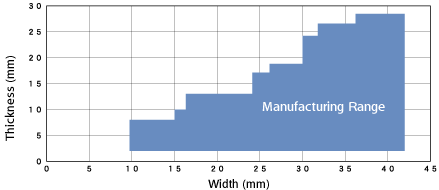 Precision Rolled HSS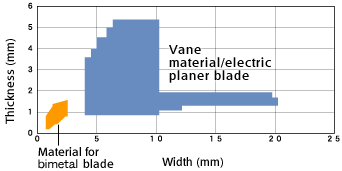 Download: